If you need to re-sign in to SketchUp for any reason, see the steps below.

1. Open SketchUp and Sign Out. To do this, click the account icon in the top-right, then 'Sign Out' from the menu that appears.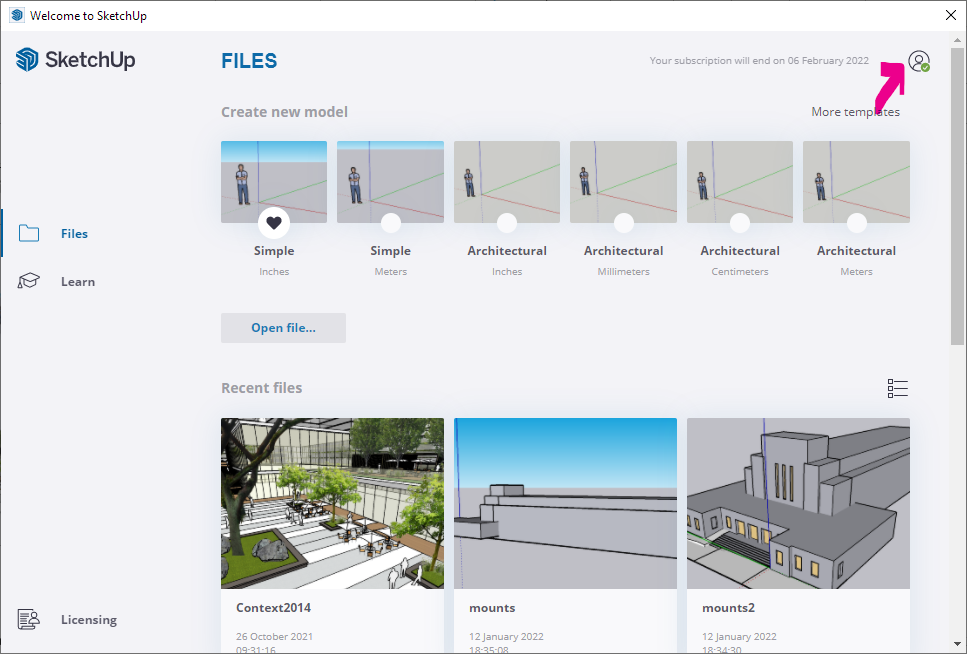 You can also do this by going to 'Help' > 'Sign Out'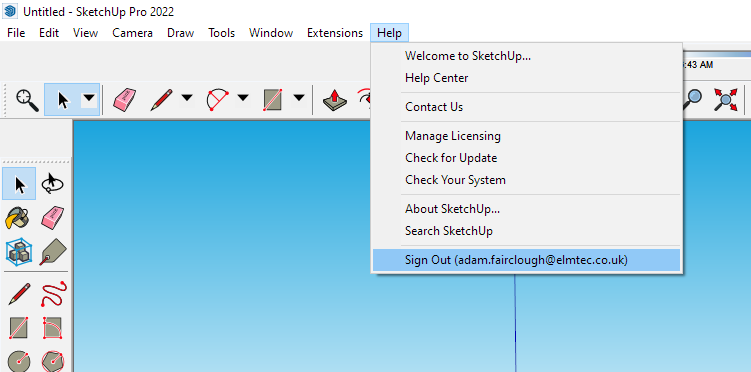 2. Once signed out, close SketchUp completely. If you're on Mac, you may need to right-click any SketchUp icons on your dock/taskbar and choose 'Force Quit'.

3. Open SketchUp and click the 'Sign In' button.

4. Enter your username and password when prompted, and you should be back to using SketchUp as normal.

If you have tried the above and still cannot access SketchUp...