SketchUp Web Services Unavailable
Web services will become unavailable inside of unsupported versions of SketchUp as of the end of January 2023.

Messages informing users will appear within the affected areas of SketchUp.
Users can dismiss this message, and it will not return until January 1st 2023, from when it will need to be dismissed once per day until the end of service (example images below).
SketchUp 2020 users have a longer grace period, as this is the first time the 'End of Life' policy is being enacted in this way. The SketchUp 2020 cut-off is the 1st of July 2023.

It is important to note that this will affect users of older perpetual licenses for extensions such as V-Ray, where the plugin does not function with newer versions of SketchUp. Contact us if you wish to upgrade to the latest version of SketchUp and/or V-Ray.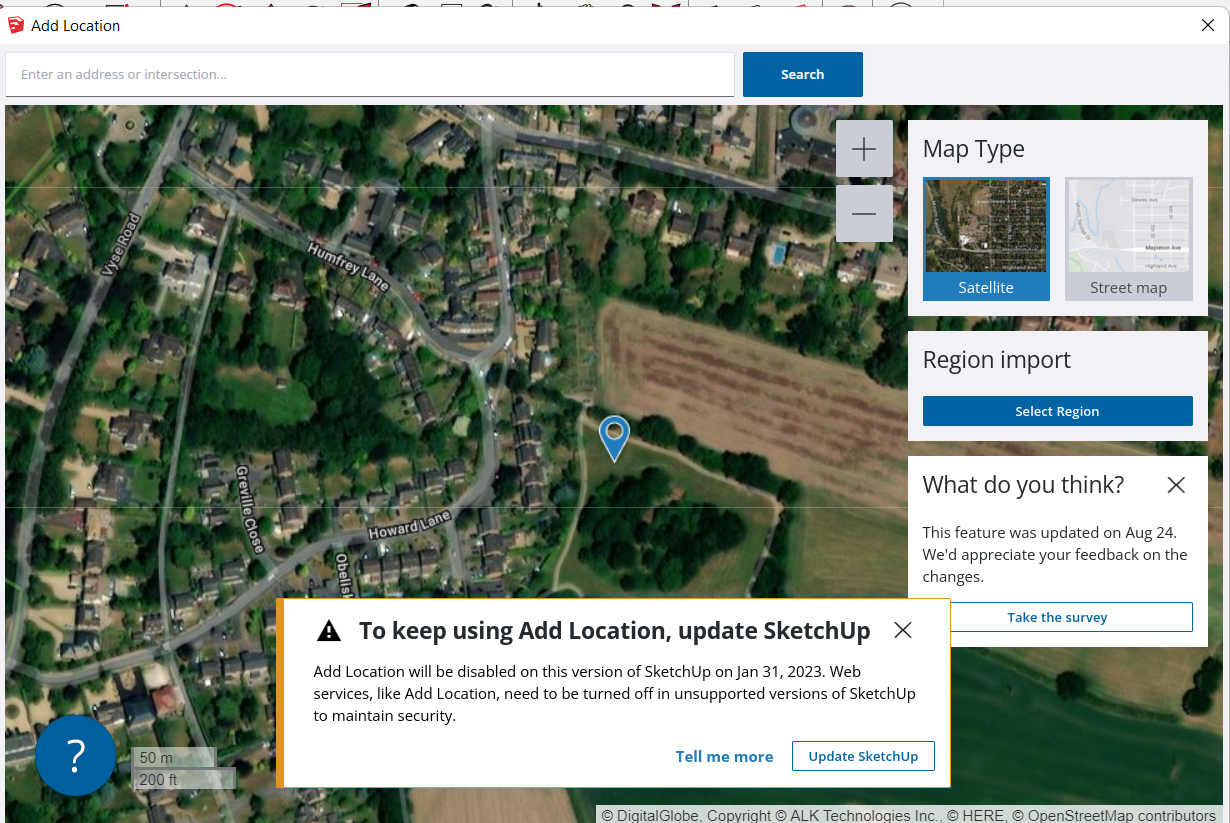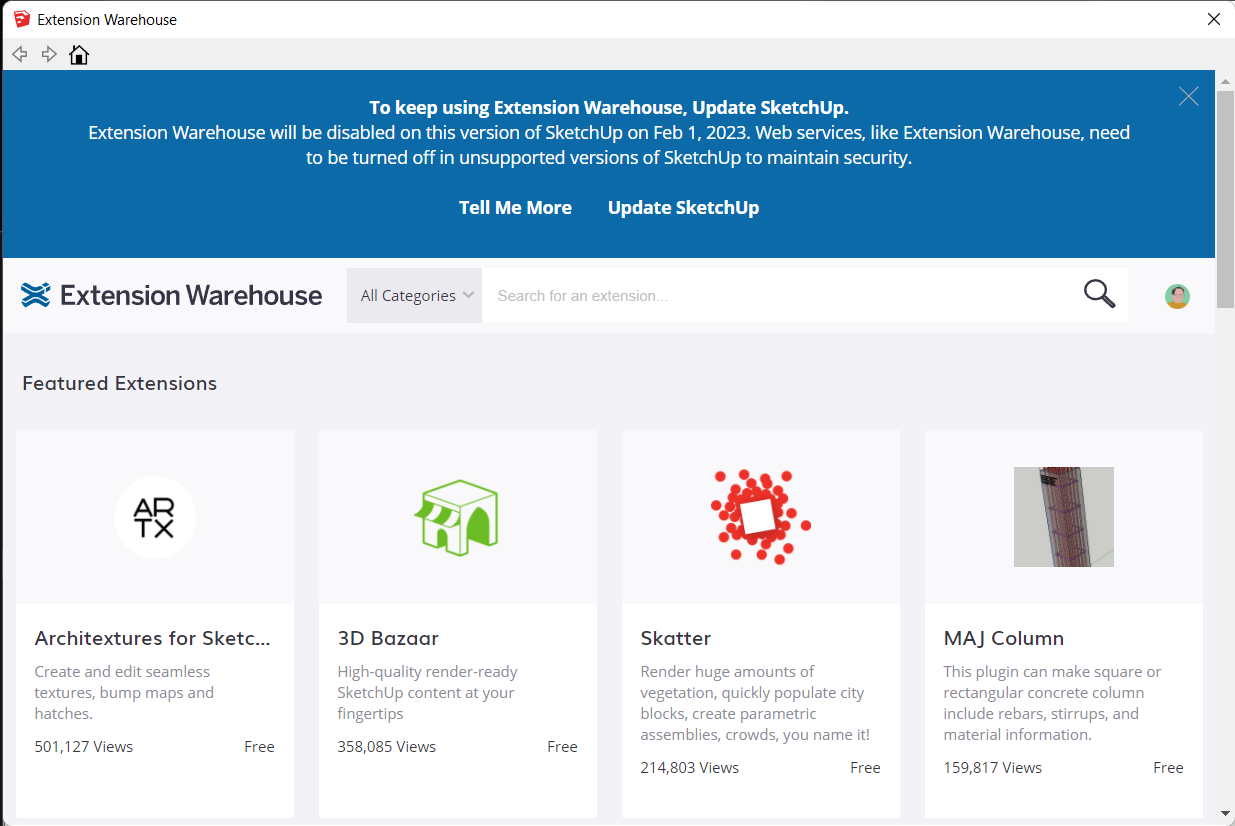 Related Articles

Cannot Reset Trimble (SketchUp) Password

There are a few things you can try to get the Trimble emails through to reset your password. Firstly: Confirm it has not gone to your spam Check you don't have an email from 'noreply_identity@trimblepaas.com' Next: Add SketchUp to your safe senders ...

Resetting SketchUp Activations

If you are logging in to SketchUp and see 'You are using SketchUp on too many machines', read on to see how to fix this. When you see the message above, click 'Manage Activations'. You can also access this through your Trimble Account: ...

Can I Transfer SketchUp Between Mac and Windows?

If you work in an environment that requires SketchUp to run on both Windows and Mac machines, one license per user is all you need, regardless of what computer you use. There is no need to buy a specific Mac or Windows version. With SketchUp, you now ...

SketchUp: Subscription Server Response is Invalid

We have recently seen some users experiencing the 'subscription server response is invalid' error when trying to use various different versions of SketchUp / LayOut. This error is known to affect both SketchUp 2021 and 2020, with the possibility of ...

Activating Your SketchUp Pro Subscription

1. Creating Your Account Once your SketchUp Pro Subscription order has been processed, you will receive an email containing details of your licence, as well as a link to the account management portal. Click the account management portal link, and you ...