How To Install and Run SOLIDWORKS Connected from 3DEXPERIENCE
Once you've purchased either a quarterly, annual, or 3-year subscription of SOLIDWORKS, you'll be able to log in to 3DEXPERIENCE. This is the online platform from which you can launch your products as well as access learning resources and community forums.

Go to 3DEXPERIENCE and log in using your email address and password.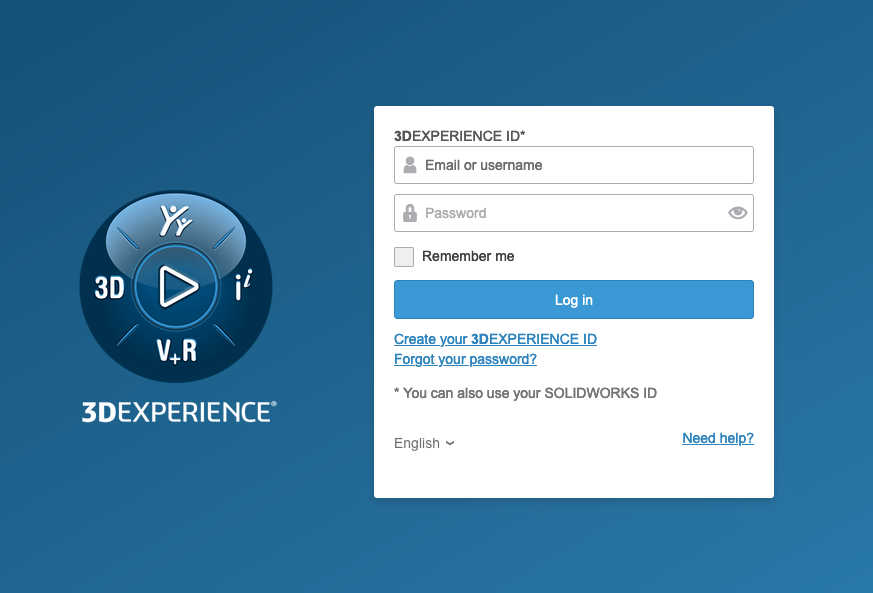 Click the compass icon in the top left corner

Click the 'Me' tab to see all of the roles and apps assigned to you.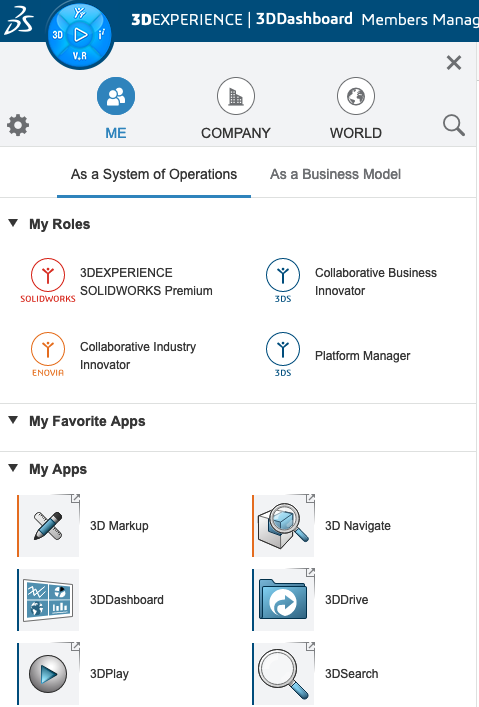 Scroll down until you see 'SOLIDWORKS Connected'

The first time you run an app from 3DEXPERIENCE will prompt you to install it. Follow the on screen prompts to complete the install.

You can now run SOLIDWORKS Connected

Related Articles

I want to install SOLIDWORKS to a computer that is never connected to the internet

You can do this by emailing your request file directly to SOLIDWORKS (or us and we will help on your behalf).

Activating Your SketchUp Pro Subscription

1. Creating Your Account Once your SketchUp Pro Subscription order has been processed, you will receive an email containing details of your licence, as well as a link to the account management portal. Click the account management portal link, and you ...

My computer crashed and I can't deactivate SOLIDWORKS

If you cannot access SOLIDWORKS to transfer your licence, try installing and activating on another computer first, as it may still successfully reactivate.

Does the activation process ever send data to SOLIDWORKS after I activate my product?

No - Activation is a secure, anonymous, one-time process. After successful activation, the licence manager runs in the background only to verify the product licence. The activation process never contacts SOLIDWORKS without your expess knowledge and ...

Vectorworks 2020 - Download, Install and Activate

This guide is now outdated. For Vectorworks 2021, please click here: https://support.cadsoftwaredirect.com/portal/en/kb/articles/vectorworks-2021-getting-started The video below explains how to download, install and activate your copy of Vectorworks ...